The good news is that the moment you decide that what you know is more important than what you have been taught to believe, you will have shifted gears in your quest for abundance. Success comes from within, not from without.

— Ralph Waldo Emerson
I really appreciate this quote by Emerson, as it truly embodies my experience of homeschooling, and parenting in general. There will always be web sites to consult, books to read, and advice from well-meaning friends and relatives, but I find that the true key to my success as a teacher and mother comes from listening to my intuition. A book is never going to know my own children as well as I do, and though there is value in seeking guidance and wisdom, it is dangerous to rely too heavily on the opinion of others. The harder I try to hear what others have to say, the more difficult it is to hear my voice and then I risk losing my ability to see what my children really need.
So…what am I trying to say here? Last week I posted about my search for a language arts curriculum for Lillia, and my decision to buy a random selection of titles that looked promising, in the hopes that they would be a better match than the packaged curriculum I had tried to use. Well, my intuition was spot on, and things have vastly improved for us on the homeschool front. Here's a roundup of our adventures this week:
For language arts, we started the week with Jacob's Ladder. Lillia read "The Ant and the Dove" and then did the accompanying "ladder." She learned about consequences and implications, cause and effect, and sequencing. She had to create a new generalization for the story (she came up with "The early bird saves the ant.") She also had to draw some pictures of details from the story, and then use phrases from the text to support her drawings. On Wednesday she did her first "Word Ladder," which was challenging for her but we worked through it. Thursday we started a writing project from Don't Forget to Write that involves crafting a tragic tale. I find that it's more fruitful to have her dictate stories for me to type, rather than to force her to write it all out by hand. I read that gifted children have difficulties with manual composition — why should we get bogged down by penmanship when we can use technology to emancipate her imagination? On Friday we did our first lesson from Giggly Grammar and Lillia loved it. Have you ever heard of a "bloat of hippos" or a "nuisance of housecats"? Me neither, but now I know a lot more (silly) collective nouns!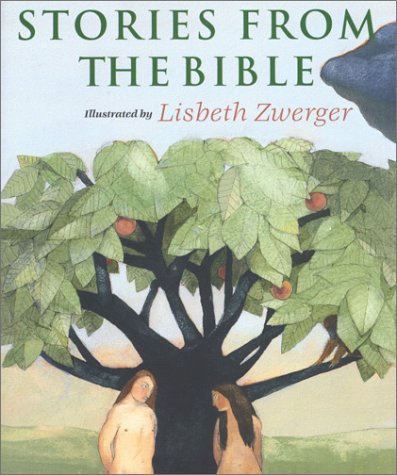 We're still reading Lisbeth Zwerger's Stories from the Bible, which is a beautifully illustrated selection of stories from the King James Bible. We are not using it for religious purposes, but we are studying the ancient Near East so we are reading it as a primary source for our history lessons. We've been discussing the parallels between the stories in the Old Testament and what we read in Bernarda Bryson's Gilgamesh. We talked a bit about why so many ancient stories deal with very destructive floods. There may be some connection between the old tales and the collective memory of the civilizations that emerged at the end of the last Ice Age. We already learned about the flooding of Doggerland, but that kind of inundation probably happened in many places around the globe as the Earth warmed and the glaciers melted. Some scientists, namely William Ryan and Walter Pitman, have speculated that a catastrophic flood is responsible for the creation of the Black Sea, which is relatively near to Mesopotamia and the Levant, from which some of our earliest stories originate. This theory has been refuted several times by other groups. I'm hoping to find a documentary or article that will shed more light on this topic.
Moving on to other subjects, we're still loving Life of Fred, and we're just about done with the fourth book in the elementary series (there are 10 total). I just read this week that Stanley Schmidt has finished his intermediate series and it is now available for purchase. I am excited about that, because I know we will finish the elementary books before she starts 5th grade, which is the age recommended by Schmidt for starting Life of Fred: Fractions. We started a new science unit that I found on the Mensa for Kids web site. We will be learning to classify animals scientifically, and I think Lillia is going to have a great time doing this. I see lots of opportunities for enrichment with this unit, too. And, finally, after struggling with our cursive handwriting program, we are now picking up speed. My only guess is that now that Lillia has been freed from the tyranny of uninspiring language arts worksheets she can more easily accommodate a few humdrum penmanship exercises.
I don't want to give the impression that everything is perfect, but things are definitely improving. And, I will further add that not all success can be measured in academic terms. She gets so much out of homeschooling that cannot be quantified or verified on paper. In fact, the changes I have seen in her so far this year have almost nothing to do with schoolwork, and everything to do with being emotionally secure. That's no small achievement, and I will try to remember to consider our progress in its entirety as we struggle to find our way, academically.