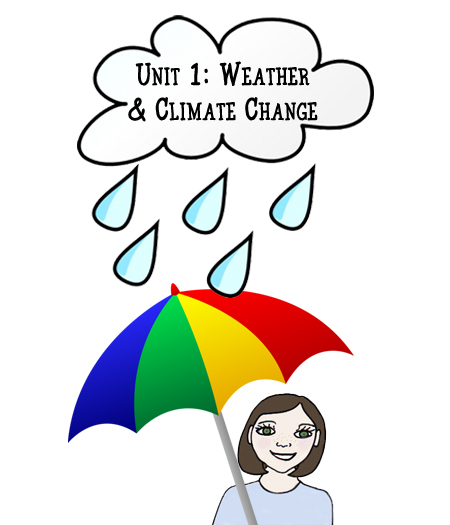 This information was originally listed in a post with the humanities book list for Unit 1, but I decided to separate it. Along with our humanities unit on Prehistory, we will be studying Weather & Climate Change. I tried to make our Science units loosely correlate with our humanities units, without being contrived. The third graders in our school district will be studying various weather-related topics this year, though probably not climate change. I'm trying to make sure that we, at the very least, cover the material her peers will be doing in school, plus as much extra and related material as we can. I think you probably need a good understanding of how weather works to appreciate the concept of a "climate," which is more complex.
Weather, Paul Lehr
Weird Weather, Kate Evans
How We Know What We Know about Our Changing Climate, Lynne Cherry
Under the Weather: Stories About Climate Change, Tony Bradman
UPDATE 8/29/12: After actually reading these titles over the past few weeks, I have determined that this is way too much work for an eight year old to cover in six weeks. I mean, what was I thinking? I have cut out the Paul Lehr book, as it is a fantastic reference book, but very dry and dense. It would take us a whole year to cover the material in that tiny book!
I've replaced Weather with The Weather Detectives, by Mark Eubank and Mark A. Hicks. It is much more kid-friendly, and reads conversationally, which is what I was looking for. Lillia really absorbs information when it's given in narrative form.
Also, we won't have time to read the Lynne Cherry book of short stories about climate change, or the How We Know… book, either. I will offer those for independent reading at her leisure. I do, however, want to read Weird Weather, which is a really well-researched, yet very fascinating, graphic novel about climate change. It will be worth it to squeeze it in somehow.