This is going to be a super short post because I have a ton of cleaning to do (toddler + bowl of corn chex = mess). If I have a chance, I might add some pictures at a later date, but it's text only for now, folks!
Lillia's Adventures
We're cruising right along in our study of Ancient Greece. This week we learned about the Myceneans and the early Greek cities or 'poleis.' Did you know that the city of Mycenae had more gold than all other Greek cities combined? We also learned about the Dorian invasion. The theory goes that the Dorians were a people from the North part of Greece who invaded and conquered the Myceneans. Our textbook speculates that the Dorians were able to defeat the Achaeans (what the other Greeks called themselves) because of their superior iron weapons. The Achaeans were still using bronze weapons, and iron is a stronger metal. The only city that was not overtaken by the Dorians was Athens, though some Achaeans fled to the west coast of what is today Turkey and formed colonies there — these people were called the Aeolians and the Ionians. Whether or not it actually happened this way is still a matter of controversy, but it was proposed as an attempt to answer what happened to the Mycenean culture and language.
This week we also started using these handy "Book of Centuries" templates from Tanglewood Education to record information from our Humanities lessons. I find it's easiest to print out 3 or 4 pictures that have something to do with our lesson and then let Lillia write descriptions for them. That way, she has to do some independent reflection but she's not overwhelmed by trying to remember everything we read. We don't adhere 100% to the Charlotte Mason method, but I do love many things about her educational philosophy. The "Book of Centuries" is a concept that many Charlotte Mason homeschoolers use, and I am quite fond of it. It's so nice to have something to look back at when you come to the end of the year, and it satisfies my need to have tangible evidence of Lillia's learning. We started out doing our own pages, but after the first unit we got quite lazy and stopped doing them entirely. However, these templates make it so easy and Lillia actually likes to do them, so I'm planning to have her do a couple of them for those units we skipped.
In Math we are continuing to work on addition, subtraction, and multiplication. This week we reviewed the multiplication facts we learned last week, and we also learned how to multiply a two-digit number by a one-digit number (ex: 14×2). I am so impressed once again with the way that Stanley Schmidt chooses to teach more complicated math concepts right from the beginning. Instead of waiting until we've learned all of the multiplication facts, he introduces the concept of two-digit multiplication when we only know a few…but we know enough to do the problem, so we feel smart and successful! I know I say this every week but I LOVE LIFE OF FRED!
Just Added: This week's digital drawing. You can see that she's been working on eyes. This drawing also has some really nice shading. It took her about 4 hours, total. She says it's a "Telzerath."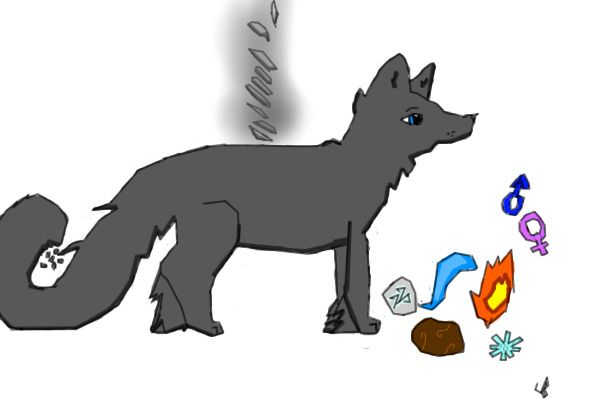 Zane's Adventures
Zane had a language explosion this week. He is using so many words now. I still have to act as translator sometimes but he is really working hard on his verbal communication skills. We've been taking walks with "Dada" (my husband) every day at lunch and Zane loves to see what's going on in the world. He always points out interesting vehicles, other kids (there's a child care center at the end of our street), dogs, or whatever strikes his fancy. If we don't acknowledge his discovery immediately, he will continue to yell "Mama" or "Dada" until we say, "Oh, yes, Zane. That is a beekawoe (motorcycle)!" He's definitely not a "baby" anymore, which is heartbreaking but also exciting.
His current favorite book is Mike Mulligan and His Steam Shovel, because it's about trucks, of course! He's been requesting Baby Beluga a lot, too. He calls it "Baby Babooba," which kills me. He's also become very demanding about reading time. If he wants to hear a story, he will throw the book at you and say, "Read. Now." We're working on please…