This week was vacation week in our district, but we chose to homeschool because I didn't feel we really needed a break right now, and Lillia had things she wanted to do…
Lillia's Adventures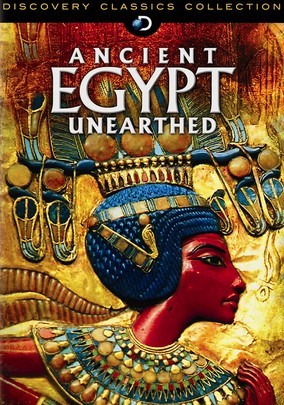 Although this was supposed to be our last week studying Ancient Egypt, Lillia has requested an additional week in order to finish up Gods and Pharaohs. I also found a really great DVD set at the library that she seems to really enjoy. In fact, she always wants to watch extra episodes. It's called "Ancient Egypt Unearthed," featuring Dr. Zahi Hawass, and you can buy it on Amazon for only $11.98. I think that's a spectacularly good deal for the vast amount of information it contains (you can also rent it from Netflix). Dr. Hawass may be a controversial character, but he has accomplished quite a lot in his career and has done much for the study of Egyptology. Here is a list of episodes included on the discs, in case anyone is curious or wants to know for planning purposes:
Disc One
Episode 1, "Chaos and Kings"
Episode 2, "Pyramid: The Resurrection Machine"
Episode 3, "Age of Gold"
Episode 4, "Deities and Demons"
Episode 5, "Mummies: Into the Afterlife"
Disc Two
Episode 6, "Egypt's Ten Greatest Discoveries"
Episode 7, "Secrets of Egypt's Lost Queen"
Episode 8, "Why Ancient Egypt Fell"
Episode 9, "Women Pharaohs"
I haven't written much about our cursive handwriting program in weeks, mostly because Lillia has just been plugging away at it and there hasn't been much drama. But, I just have to share her work from this past week. When she wants to, she can write beautifully. I know I say this a lot, but I am so proud of her. (The doodles are a bonus!)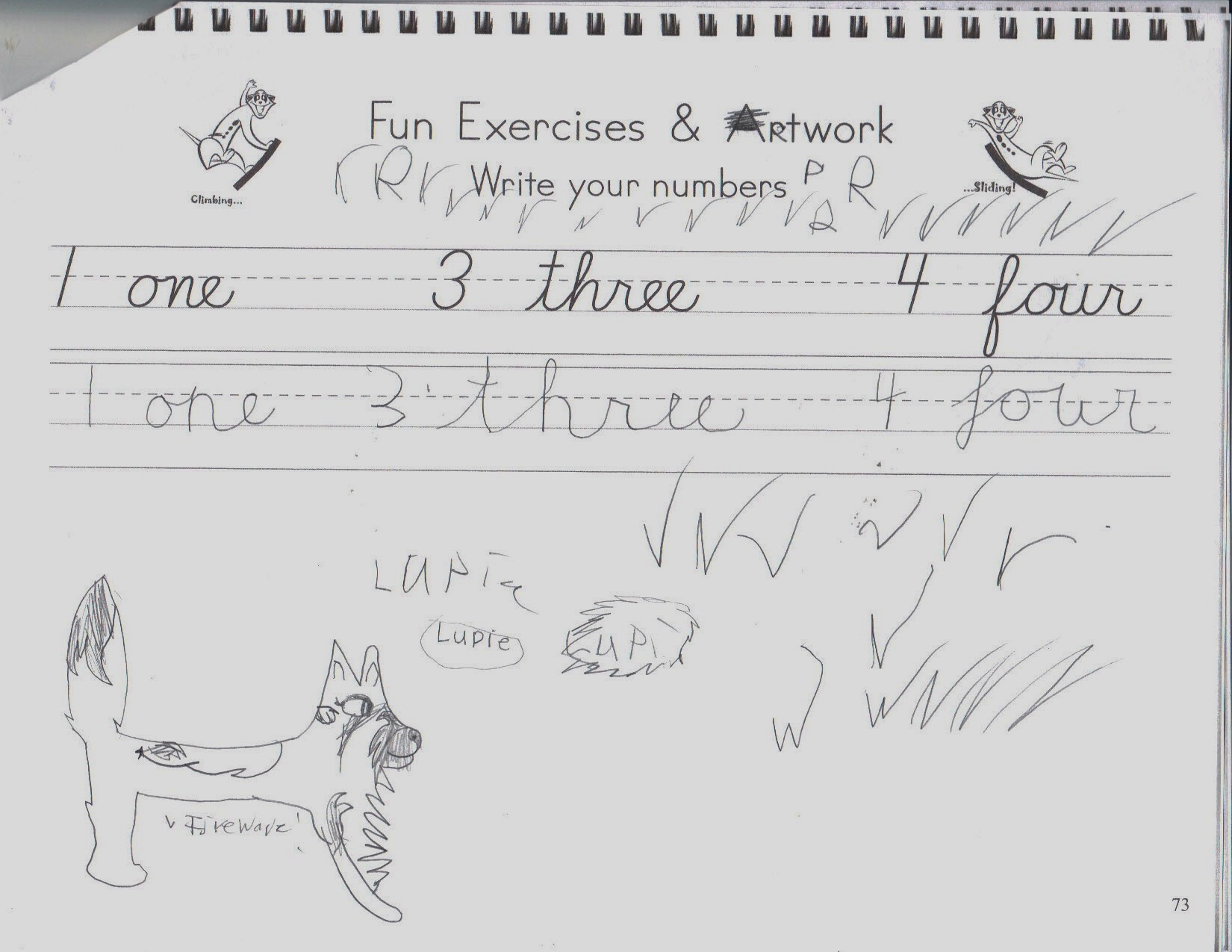 We received Life of Fred: Farming and have made our way through chapter four already. As Fred's author announced in the second chapter, we are now officially done "learning" addition. There will still be lots of addition practice, but there will be no more direct lessons about it. This seems like a milestone of some kind and I am so excited to see what is coming next! In the meantime, I gathered some skip counting "songs" from several sources so that Lillia and I can start working on the multiplication tables. I think that skip counting will help her to understand the larger theory behind multiplication (and give her a mnemonic device to use if she forgets the answer). She already knows the 1's, 2's, 5's and 10's, so we'll be starting with the 3's (click here for a PDF of all the songs I plan to use):
Counting by 3's
(Sung to the tune of "Frère Jacques")
3, 6, 9, 12
3, 6, 9, 12
15, 18,
15, 18,
21 and 24,
27, 30
33,
36
We're going to the library this afternoon because Lillia is dying to read the last book in the Percy Jackson series by Rick Riordan. Lillia reads way above grade level so it can be difficult to find books that are challenging to read but still appropriate, content-wise. She also just finished up the Kane Chronicles, a series built around Egyptian mythology by the same author. If you have an above-grade level reader, I highly recommend any of Rick Riordan's books for young adults.
Zane's Adventures
Because he's so interested in cooking I've been teaching Zane how to make breakfast. Here he is stirring his oatmeal.
And, making my coffee 🙂
He even helped Lillia make scrambled eggs!
Mama's Adventures
I thought it might be nice to include my own experiences as an educator in my weekly update. After all, I'm learning, too!
When I met with the homeschooling moms last week I expressed to them how difficult the first half of the year had been for us. With a gentle, yet knowing, smile one of them said to me, "Well, you needed to decompress." Ah ha! So there is a word for the hell (pardon my language) that was our first semester! Though I try to refrain from preaching on this blog, I'm going to pass on some words of advice that I wish I had gotten back in the summer when I was up to my ears in curriculum materials and trying to plan out the most perfect homeschool year ever — if you are a new homeschooler coming from a formal school setting, you need to set aside at least a couple of months to "decompress."
You won't know what I'm talking about until it happens. You can plan things but you need to know that most of what you plan won't happen, and you need to be okay with that. You can ignore this advice and plow ahead, and you will find that it will be an uphill battle all the way. But, if you take the opportunity to slow down and just be with your child, you will be sparing yourself a lot of frustration, heartache, and doubt. One day you will discover that your child, who couldn't get through 10 minutes of homeschooling at first, will be sailing through her work like an old pro. For us this day has finally come, and I am so, so proud of Lillia. I give this advice from the very bottom of my heart, and I hope that my words will be meaningful and helpful to someone else.
I hope you all had a good week, whether you were educating or vacationing…or both 🙂